Hello! It's the latest Geeky Brummie gaming roundup!
This week, we'll be looking at a few minor stories in this post-E3 week, along with a bunch of exciting new releases!

MINECRAFT STORY MODE SUDDENLY EXPENSIVE
With Telltale's collapse, the fate of their games is in jeopardy. Their titles are disappearing from digital storefronts, with games like Tales of the Borderlands already gone. The latest casualty in all of this has been Minecraft: Story Mode. But unlike the others, where the game vanished and that was the end of it, Minecraft: Story Mode has brought a twist.
The Minecraft series was removed from all stores, but then mysteriously popped back up on Xbox 360. Even more mysterious was its price – a bargain price of $100 per episode, or $700 for the whole series.
When asked, the game's official Facebook page stated this was an awkward workaround due to quirks with the 360 store. Removing the games delisted them across the board, even for those who'd already paid. The only solution was to relist the series, but price them so ludicrously high that no one would buy them, because they're not supposed to be on sale.
It's another weird chapter in the follies of digital distribution, and another unfortunate story around the life and times of Telltale Games. But the question is, is there someone out there willing to pay $700 for Minecraft: Story Mode? Probably.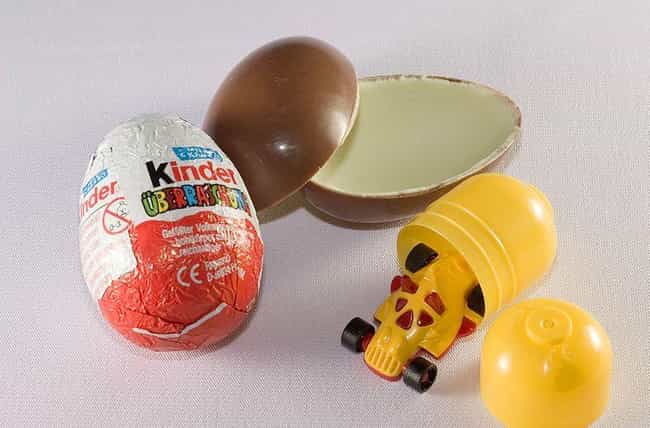 EA REFER TO LOOTBOXES AS SURPRISE MECHANICS
Just to show you how much of a mess lootboxes and similar mechanics have gotten, the games industry had to face MPs this week. The Culture, Media and Sport Committee asked about the duty of care games companies have for their players, the use of lootboxes and other concerns.
As expected, it was a mess. Some of the MPs seemed completely unaware of what a video game was, with at least one MP needing an explanation on how to set up a PSN account. Another MP got upset because there was no way to switch off "text messaging" in Fortnite, despite Epic saying that wasn't a feature of the game (and it isn't). The WHO definition of gaming disorder got twisted too, with MPs seemingly believing it meant that playing games is now classified as an addiction (which is not what the WHO definition says at all).
Not that EA or Epic fared much better. Many of their responses were generic PR responses that denied responsibility for feeding into gaming addiction for money. EA had the worst moment, claiming that their games don't have lootboxes, they have "surprise mechanics" which are similar to Kinder eggs.
It was a little saddening to see. Gaming publishers are still reluctant to talk about their responsibility in the rise of gaming addiction through their monetisation schemes. MPs are still unwilling to do basic research on the subjects they're employed to investigate. Looks like in the UK we still have some way to go before we see exploitative monetisation schemes tackled in a sensible way.
DR MARIO WORLD ANNOUNCED FOR MOBILES
Nintendo have announced their latest mobile spin-off, and they've decided to go with a game that resembles 90% of both the App Store and Google Play – a match-3 puzzle game.
However, it's one with some brand recognition, and also representation in Smash Bros. Dr Mario World is a mobile version of the classic Game Boy puzzle title about throwing pills at viruses. Sadly, it sounds every bit like your standard mobile match-3 puzzler, and by that, I mean an addictive begging bowl. If you fail a level a certain number of times, you have to wait for your hearts to refill before trying again, or you can pay to skip that. You can pay for powerups. You can pay for score-boosting. You can pay all the time, constantly, for everything.
It's out next month, but if you have a Nintendo Switch Online account, you're better off playing the classic NES version on there instead.
NEW RELEASES
New release time! Last week we didn't have anything because of E3 and because barely anything got released anyway. Last week did see the release of Cadence of Hyrule (Switch), the Zelda-themed spin-off of indie rhythm adventure Crypt of the Necrodancer. If you've played that game, you know what Cadence of Hyrule is about. You're a hero who navigates the world and attacks enemies in time with a constant beat. The main difference here is the protagonists are now Link and Zelda, and the world of the game is a Hyrule that strongly resembles A Link to the Past.
Back to this week, we got the release of My Friend Pedro (PC, PS4, Xbox One, Switch), another weird and wonderful Devolver Digital title. It's a 2D action shooter with slow-motion stunt mechanics and bananas for some reason.
We also have the long-awaited remake of Crash Team Racing, the beloved PS1 kart racer. Nitro-Fuelled (PS4, Xbox One, Switch) takes the original game and pretties everything up a bit, adding in some elements from the sequels Nitro Kart and Tag Team Racing along the way. Crash Team Racing is a classic in my opinion, and one of very few kart racers that can rival Mario, so this is worth checking out.
If you liked Pokémon Go but wish it had fewer Pokémon in it, rejoice! Niantic have followed it up with Harry Potter: Wizards Unite (Apple Store, Google Play), which is Pokémon Go but you're hunting magical creatures before the Muggles find them. It sounds similar to their previous title, but whether it takes over everyone's summer just like Pokémon did remains to be seen.
GAME OF THE WEEK
Finally, my Game of the Week this week is Bloodstained: Ritual of the Night (PC, PS4, Xbox One, Switch). I have been eagerly awaiting this Castlevania spiritual successor since its Kickstarter launch back in 2015, and it's been worth the wait. I've played a bit of it already, and my first impressions will be up on YouTube this weekend. Without saying too much, I'll just say that it's a shameless Symphony of the Night clone that I'm struggling to put down. I'll share more of my thoughts in a full review in coming weeks.
And that's it for this week! Sorry for the shorter one, but you had a bumper edition last week, so I think it's forgivable! I'll see you again next week!
---
Find Leigh on Twitter at @TheCheapFerret and on YouTube at Bobthepetferret
---
Get the podcast: iTunes, Podiant, Sticher, Pocket Casts, Tune-In
Support us on Ko-Fi
Buy our merch at Redbubble
Follow @GeekyBrummie & @GeekyGoingsOn On Twitter
Like us on Facebook